Travelling is all about telling new stories. At Unzip Africa we look forward to giving you a memorable trip while with us. Based in Central Uganda, we look forward to exploring the pearl of Africa and East Africa with you. Allow us to be part of your safaris and let's give you a memorable time. Our Professional Tour Guides are ready to drive you to any destination and make your time worth while travelling with us. We have professional photographers ready to capture every moment of your trip incase you don't feel like carrying your own camera. What's a trip without capturing those everlasting Moments?? We have introduced wellness safaris for intrested clients . Looking forward to Feeding your wanderlusts.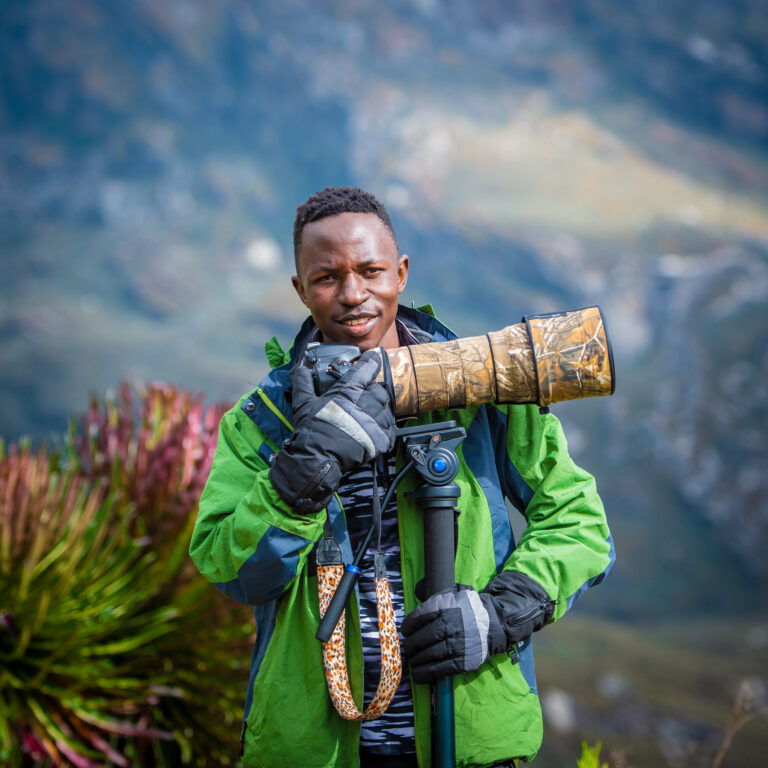 Ssebuuma Ivan, is the founder of Unzip Africa.  Born and raised in central Uganda, he has an inspiring and humbling background that reflects the person he is today, and the strong values and vision he has for company and staff.
With a back ground of being among the Uganda's first wildlife and nature photographer, he has moved around the entire country show casing the vast wildlife, beautiful landscapes, unique cultures, lets say he truelly understand whats an authentic African safari means.
Ivan has been part of the tourism industry since 2014 and in his journey he has worked with a number of safari companies as a tour guide, different tourism agencies and lodges on photography assignments and this has helped him build first hand information about Uganda's tourism which led to the birth of Unzip Africa working with a carefully selected team thats is always looking forward to making your African safari memorable and worth every penny.
Mission
To be the premier Ugandan travel company that inspires wanderlust and enriches lives through transformative journeys.
Vision
A world where every traveler can discover the beauty of diverse cultures, connect with people from all walks of life, and create lasting memories that transcend borders.
Verified
Definitely it !!! I actually recently did a 4 day trip, we went to Queen Elizabeth and Bunyoni although it seemed like we spent a whole week with Unzip Africa,it was worth the money! The trip seemed longer because the activities check list was much more than we expected but most importantly ... Time management was impeccable! So we got to visit as many places as possible and also get time to swim at our hotels and enjoy the rooms as well. The company is very particular when in comes to booking accommodation and I think they have very tasteful choices. Loved it ...sooo much ...I would like to book all my trips with UnzipAfrica for all of EastAfrica.
Verified
Great birthday in the wild We had a great time with giraffes and Zebras, Thanks Ivan for organizing the most stunning birthday for my son in the wild. What great experience.
Verified
Klasse Team Die Safaris mit Unzip Africa waren einfach nur klasse, mit super Engagement von unserem Guide wurden uns unbeschreiblich schöne Tage und Momente geschenkt. Ich kann nur empfehlen mit Unzip Africa Uganda und andere Länder zu erkunden!! Herzlichen Dank für alles, ihr seid ein tolles Team!!!
Verified
Great trip, amazing guide We did the gorilla trekking (which takes 1 day) and spent two more days at Lake Bunyonyi and at Lake Mburo. I definitely would recommend the tour as Ivan really is an amazing, sympathetic and funny guide and the sights where he took us are absolutely stunning! The tour was perfectly organized and we spent the nights in very nice accommodations.
Verified
Einzigartige Landschaft mit einem super Guide. Eine Reise immer wieder wert. Eine Freundin und ich waren für einen längeren Aufenthalt in Uganda und haben währenddessen eine einzigartige Safari für drei Tage gemacht. Unser Guide hat alles wunderbar organisiert und uns immer auf dem neusten Stand gehalten. Es war alles perfekt, vom Transport bis zu Unterkunft, diese war der absolute hammer. Die Landschaft und Tiere, die wir beobachtet haben bzw gesehen haben, war wunderschön. Unser Guide hat sich ins Zeug gelegt, das wir eine unvergessliche Zeit erleben durften. Ich würde ihn bzw seine Agentur sofort weiterempfehlen. Liebe Grüße Annika
Verified
GORILLA TRACKING in Bwindi impentrable national Park and Queen elizabeth national park Tracking in Rushaga, the Muchuguzi Family was indeed an experience moving through the thick forests of Bwindi jumping over those small waterways was quite amazing. our guide advised us on what to carry so we had the right gears, accomodation was so good rushaga gorilla camp, we really cooled off and all thanks is to our organizer @unzip Africa who exceeded our expectations . for Queen Elizabeth the gorge and topis were my best not forgetting the tree climbing lions. thank you looking forward to doing more trips .